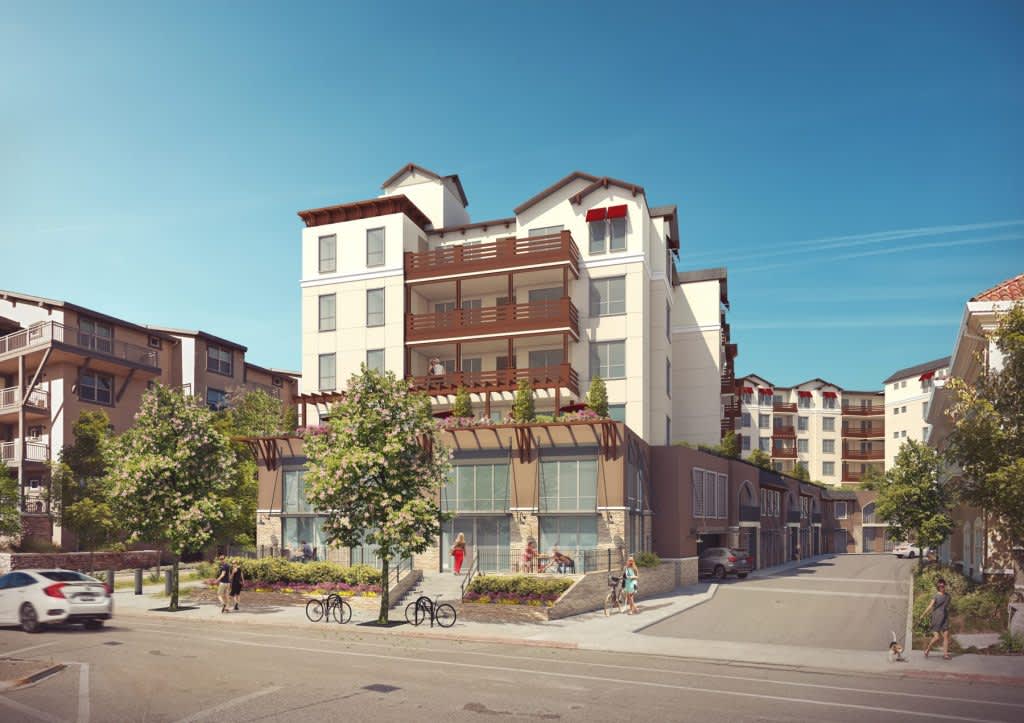 353 Main Street Family Apartments
353 Main Street , Redwood City, CA 94063
ROEM Development Corporation
| Unit Type | Minimum Income | Rent | Availability |
| --- | --- | --- | --- |
| 2 BR | $4,425 per month | $2,950 per month | 14 Vacant Units |
Vacant Units Available
Applicants will be reviewed in lottery rank order until all vacancies are filled.
How to Apply
Apply Online
Get a Paper Application
Pick up an application
135 Franklin Street
Mountain View , CA 94041
Eligibility
Income, occupancy, preferences, and subsidies
Household Maximum Income

For income calculations, household size includes everyone (all ages) living in the unit.

| Household Size | Maximum Income / Month | Maximum Income / Year |
| --- | --- | --- |

Occupancy

Occupancy limits for this building are based on unit type.

Rental Assistance

Housing Choice Vouchers, Section 8, and other valid rental assistance programs will be considered for this property. In the case of a valid rental subsidy, the required minimum income will be based on the portion of the rent that the tenant pays after the use of the subsidy.

Additional Eligibility Rules

Applicants must also qualify under the rules of the building.

Credit History

An applicant will be disqualified if they have a derogatory credit history.

An exception may be made for unpaid medical expenses or other extenuating circumstances beyond the applicant's control if all other credit accounts have been paid as agreed. Exceptions may only be approved by the Property Manager.

Rental History

The purpose of verifying landlord references is to determine if the applicant has demonstrated an ability to pay rent on time to meet the requirements of tenancy. In order for a landlord reference to be acceptable, the tenancy must have been for a duration of at least twenty four (24) months, and the landlord must have an "arms length"...

Criminal Background

A criminal background investigation will be performed by On-Site (third party screening company) on each applicant. As criminal background checks are done county by county, the manager will select all counties which come up on the credit report, landlord references, and employment history. Applicants will be disqualified for tenancy if they have...
Process
Important dates and contact information
Features
Amenities, unit details and additional fees
Built

2022

Smoking Policy

No Smoking

Pets Policy

No pets

Property Amenities

Elevator, Second-Story Resident Deck, Play Structure, Courtyard with outdoor barbecue and dining area, Community Room, Homework Center with Computers, Fitness Center, Laundry Facilities, Bicycle Storage Room

Unit Amenities

Central A/C & Heat, Refrigerator, Stove/Oven, Dishwasher, Garbage Disposal, Luxury vinyl plank flooring, white shaker style cabinets

Services Offered

Resident Services Coordinator, After School Connect Program (ages 7 to 12), LOL Teen Program (ages 13 to 17), Adult Education, Health and Wellness Program

Unit Features
Additional Fees
Application Fee
$25
per applicant age 18 and over
Due at interview
Deposit
$1000 – $3265
$1,000 or one month's rent for lower credit scores
$500 holding deposit required to reserve an available unit
Neighborhood
Location and transportation
353 Main Street Family Apartments
353 Main Street
Redwood City , CA 94063
Additional Information
Required documents and selection criteria
Required Documents
Government-issued photo identification, supporting income documentation upon request of management
Important Program Rules
Employment and/ or other income are verified to ensure that the applicants' income falls within the income guidelines.
Special Notes
Processing an Application Includes: Credit Investigation, Unlawful Detainer Report, Landlord References, Criminal Background Investigation, Employment or Income Verification, and Verification of Preference(s).